International Week courses (16-19 January 2023)
Next International Week takes place 16 -19 January 2023.  This time, VŠE hosts 7 guest professors from our partner universities and organizations from abroad, and each of them will give one elective course for 3 ECTS credits.
The lectures will be taught from Monday 16th  to Wednesday 18th, January 2023, from 8:30am to 4pm.
For more details, visit the I-Week 2023 website: https://fis.vse.cz/english/events/iweek/i-week-2023/
Good luck and have fun taking the courses!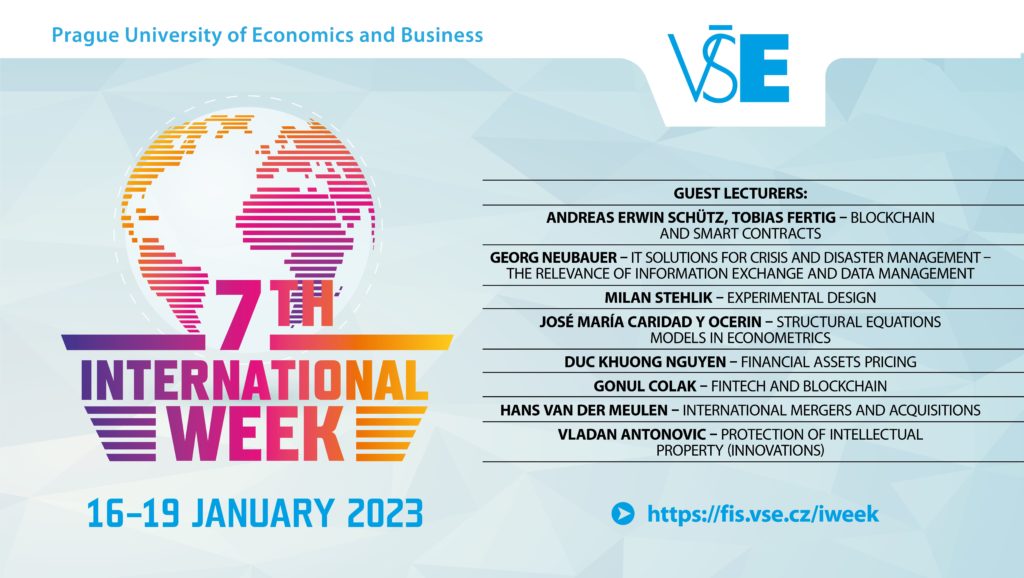 7